RAAM 2022 - 4860km nonstop
1. place in category

finish time 10days 2hours and 11minutes
RAAM – RACE ACROSS AMERICA
the longest and the toughest ultra-cycling marathon in the world, 4860 km nonstop, 1.place in category, time: 243 hours and 6 minutes
RAI – RACE AROUND IRELAND
2200 km nonstop, first Czech finisher ever, 2. place – 106 hours and 36 minutes
Festina 24 hour wembo mtb
Festina 24 hour wembo mtb – European Championship -24 hour mtb. 6. place category Elite
RAAM – RACE ACROSS AMERICA
the longest and the most difficult ultra-cycling marathon in the world, 4960 km nonstop, 5. place, time: 263 hours and 22 minutes
24h-race road bike Lichnov
1. place, 81 rounds – 782 km
The record of the road!!!
24 hours road bike race – Zdírecký triangl – 1. place – 721 km
RAA – Race Around Austria
the longest ultra-cycling marathon in Europe – 2200 km nonstop, 3. place, time: 102 hours 6 minutes, sleep only 4 hour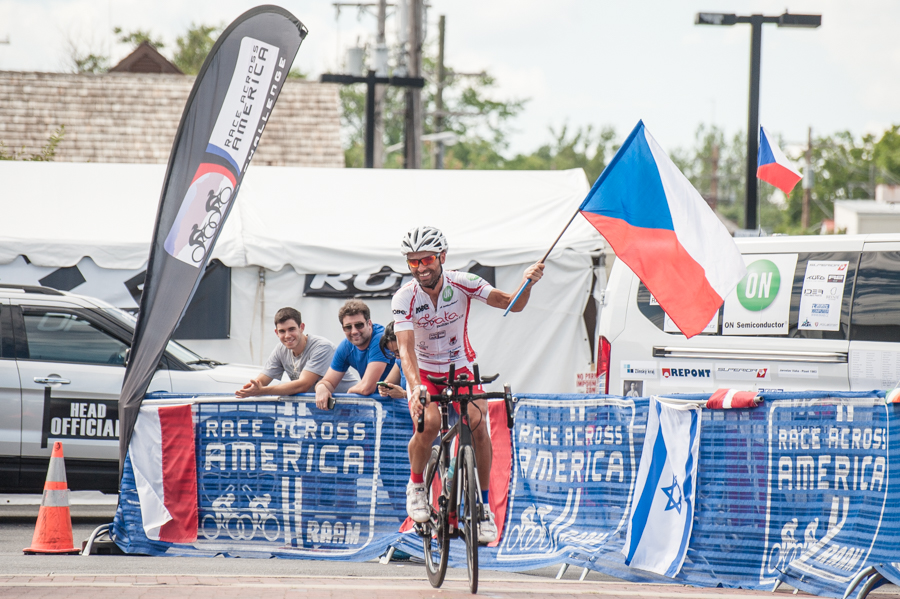 Always want to achieve the most
Ultra-cycling has been my hobby since 2003. The races of ultra-cycling grabbed me so hard that it´s became my domain fulfilment. I have participated so many different races very often and I try to advance my abilities.